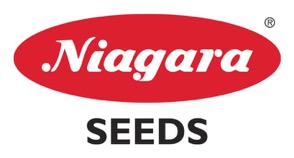 Niagara Seeds has a history of more than 50 years, from 1996 until 2013 Niagara seeds was a business unit from Harris Moran Seed company/Clause (HM-Clause) a sister company of Groupe Limagrain. In 2013 Innova seeds a California based company specialized in professional vegetable seeds with expertise of more than two decade acquired Niagara Seeds from HM-Clause.
It's a common knowledge in many markets around the world that Niagara Seeds is a true reflection of high quality seeds and above industry standards and recently the company witnessed a major growth coming from its hybrid product line as a result of the recent investment done by its shareholders.
With an average of 12% of total sales invested in research and product development, the company has just broke ground on a new research and trial station in Modesto, CA. The company's capital expenditure projects did not stop at only the R&D level but also the Operation and Seed Conditioning Department added a new fully automated Seed Counter, Air Separator and higher capacity Seed Treater and Dryer.
This company's goal will always remain focusing on quick turnaround for all orders without compromising the quality of the seed; to ensure this standard is met improvements such as the ones already made will continue to be a priority.